Where Warmth Meets Your Space
Are you tired of echoes and noise disturbances? Transform your space into a stylish and quiet oasis with Nord Slat's sound-absorbing wood slat wall panels, shipped from Niagara, Canada.
Wood Slat Wall Panels
Acoustic Wood Slat Nord Panels
From modern to rustic, our full panel collection offers a range of styles to elevate your home or business.
Find Your Fit
Your Space; Our Samples
Explore our variety of wood slat panel samples and let your imagination take flight as you envision your space's transformation.
FAQs
Your Questions Answered
If you don't see an answer to your question, you can send us an message for a quick response.
Nord Panels exhibit remarkable flexibility and durability due to their acoustical felt backing, rendering them suitable for vertical installations on both concave and convex surfaces. We recommend a minimum radius of 3 feet for curved wall applications. For a precise assessment of your project's suitability, kindly provide images of your space for our expert evaluation.
The installation of Nord Panels can be achieved through two primary methods: adhesive or screws. The choice of the ideal method depends on several factors, including wall material, location, and available tools. In the case of drywall or stud installations, we generally advocate for screw fastening. We recommend screws that match the panel's color, with a length of approximately 1.5 inches, corresponding to the color of the felt backing. Silver or grey screws, stainless steel, or zinc-plated options are advisable for panels with grey felt. For concrete wall installations, adhesive or silicon may be a preferred choice. Nevertheless, adhesive should not be used for ceiling applications due to safety considerations. In the case of adhesive attachment to the felt backing, we recommend utilizing construction adhesive suitable for all surfaces. Trustworthy brands such as Gorilla and LiquidNails offer appropriate products for this type of installation.
Nord Panels can indeed be installed in well-ventilated kitchens or bathrooms, provided that the relative air humidity does not exceed 60%. We advise maintaining a minimum distance of six feet from showers to prevent excessive moisture exposure. The panels, pre-finished for your convenience, are capable of withstanding mild splashes and intermittent contact with moisture on the wood surface.
Nord Panels come pre-finished and are ready for installation. Consequently, we do not recommend additional staining or painting, as the pre-finished wood is not conducive to absorbing further paint or stain.
If your project necessitates panels of even greater height, customization is possible by trimming the panels with a circular saw to attain the desired dimensions. Executed correctly, this approach results in minimal seams, which can be further concealed with wood filler as needed.
Nord Panels can be successfully installed on ceilings. Safety is paramount in ceiling installations, and we strongly advise securing the panels with screws into the ceiling joists. For parallel installations relative to the joists, the addition of battens on the ceiling can facilitate mounting the panels. Ceiling installations are best accomplished using a screw-fastening method.
Nord Panels are renter-friendly and can be secured using screws through the felt backing. Upon relocation, only minor screw holes will remain, which typically fall within the realm of acceptable wear and tear under most lease agreements. Wall putty can be used to fill these holes and restore your walls. In non-permanent installations, we advise against adhesive attachment to drywall, as the removal of adhesive may lead to wall damage.
Nord Panels are fashioned from MDF and feature natural wood veneer with a felt backing, making them unsuitable for outdoor use. These panels are intended exclusively for indoor applications.
Regrettably, individual slats without the felt backing are not available.
While we do not provide specific hardware for sliding or concealed doors, Nord Panels can be used to construct such doors in conjunction with appropriate hardware and installation methods. Various sliding or concealed door kits are readily accessible online or at local hardware retailers. Use our panels to create the door structure and then affix the requisite hardware to achieve your desired functionality.
Raves & Reviews
Hear It From Our Slat-isfied Customers
Loved the panel! Gives my room a nice touch of warmth.

Ava Jones

White Oak Acoustic Nord Panel
Perfect for my home office!

M S

Charcoal Acoustic Nord Panel
Our newest location has recently added panels into its feature wall, resulting in a great visual addition. The installation process was quite easy. We love the look of these panels and plan to use them at home as well.

Emily Davis

Walnut Acoustic Nord Panel
Very happy with my purchase!

Jack B

Charcoal Acoustic Nord Panel
I was matching various types of wood in a Victorian home and having a sample was incredibly helpful in ensuring all the woods blended well together.

Sarah J

Walnut Acoustic Nord Panel
I am extremely satisfied with my purchase! Panel looks fantastic.

Max Rodriguez

White Oak Acoustic Nord Panel
We used it for a feature wall behind our TV to hide all the wires, which it did effectively. The extra felt padding provided an additional touch to close off the sides and enhance the overall appearance.

O Nelson

Walnut Acoustic Nord Panel
My favorite part of my remodel! The panel is perfect!

Ethan L

White Oak Acoustic Nord Panel
I am impressed with the samples and placed an order for the Walnut colour tonight to spruce up (pun intended) the look of my basement staircase. Can't wait for it to get here!

Lily A

Charcoal Acoustic Nord Panel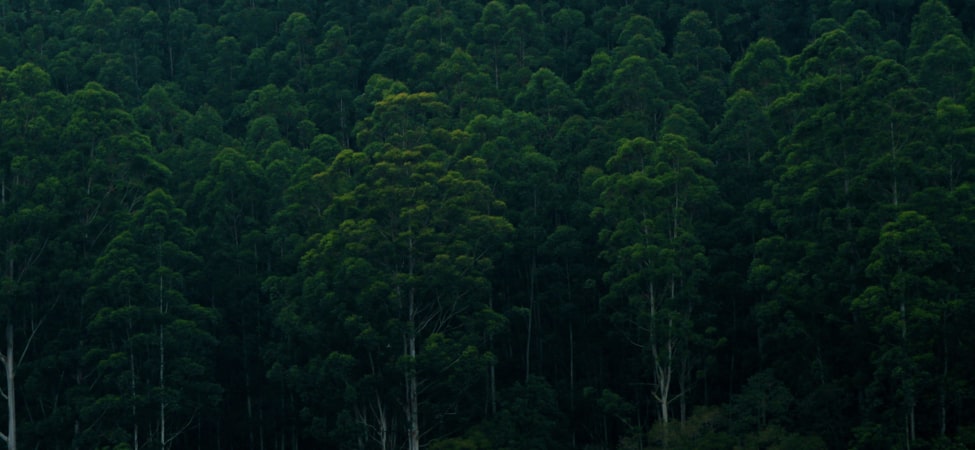 Eco-Friendly Design: How We Make Our Panels Sustainable
Our wood slat wall panels aren't just beautiful - they're also good for the planet! We use 100% recycled PET felt in every panel, which is made from recycled water bottles. Not only are you adding a stunning feature to your space, but you're also making an environmentally conscious choice.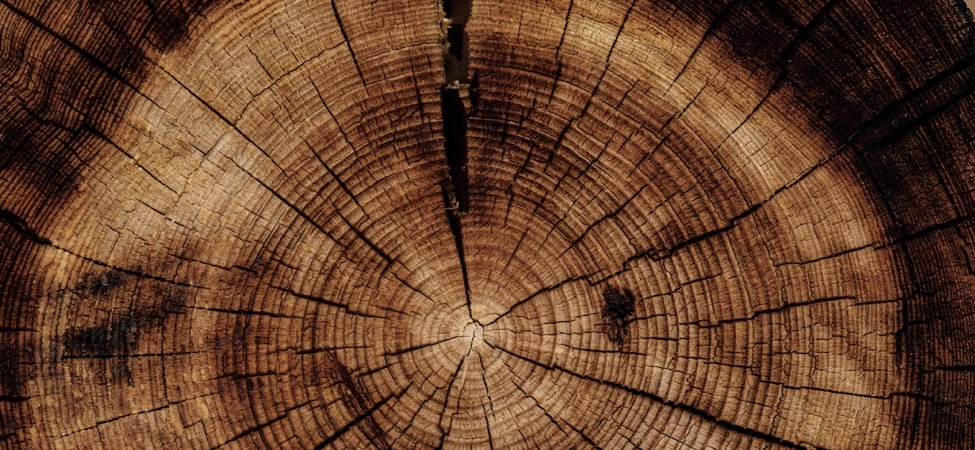 Prefinished Panels for Easy Installation
With our prefinished wood slat wall panels, installation has never been easier. Our panels come already finished, so you don't have to worry about staining or lacquering yourself. Simply unbox and install!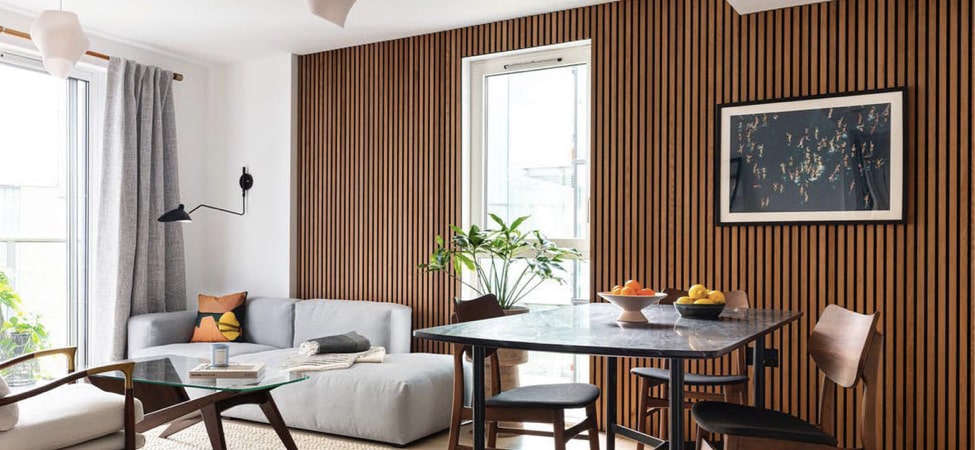 Experience Tranquility: The Power of Sound Absorption
Tired of distracting noises disrupting your focus and productivity? Our sound-absorbing wood slat wall panels are designed to improve the acoustics of your space, absorbing unwanted sound waves and helping to create a tranquil environment. Elevate your space and create a peaceful atmosphere with Nord Slat.